Plans to sell Spain's Airports back on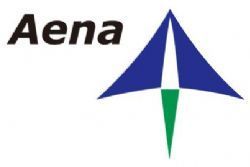 Spain's Minister for Development, Ana Pastor, told El Mundo earlier today of the Government's plans to privatise AENA during the course of 2013.
The previous PSOE administration started the process to sell off concessions for Madrid-Barajas and Barcelona-El Prat airports back in 2011, but this was suspended by the incoming PP Government who declared that selling a stake in the state-owned 47 Spanish Airports would be "like selling the crown jewels".
The right-wing PP Government also shelved the PSOE's plans to sell off the state lottery - Loterias y Apuestas del Estado.
The Spanish Airports Authority - AENA - which also operates 26 airports overseas, is in debt to the sum of 14 Billion Euros and announced the redundancy of 1'600 of it's 15'000 workers in October in an attempt to control increasing costs. AENA said how the redundancies would all be voluntary and that they would finance the costs involved themselves, without the requirement for state aid.