Spain top destination for British expats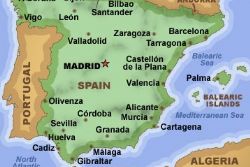 British expatriates wanting to improve their quality of life are turning to the United Arab Emirates (UAE), New Zealand and Spain, according to a new study.
The research, which was carried out by Lloyds TSB International
, also found that two-thirds of those deciding to move abroad end up being happier in their destination country than they were in the UK.
Further to this, the deVere Group found that in Q3 of 2012, there was a 36% increase in the number of people over the age of 40 enquiring about becoming an expat.
With cuts ever more evident in the UK and many people feeling the consequences of a double-dip recession, moving abroad is becoming a more tempting proposition for much of the working population.
Spain has long been a destination of preference for many Brits wanting to become expats, so it is not surprising that it features in the top 3 countries.
As it is relatively close to home, it has some practical benefits as well as being familiar to many as a holiday destination.
It also has a better climate than that generally experienced in the UK, but the recent economic downturn has had an impact and meant that some Brits have decided to look further afield.
New Zealand also has the benefit of the weather and a shared language with Britain, making many expats feel that they will be able to make the transition more easily.
The Antipodean countries have not been as badly affected by the financial crisis as those in the eurozone, but it is harder for expats relocating to New Zealand to come home and visit friends and family.
Also a relatively far distance away is the UAE, but it has become a hotspot for expats, making it an obvious country to feature inside the top 3.
The tax breaks offered in Dubai and Abu Dhabi are one of the biggest draws and help to make those put off by the euro crisis decide to move.
Click here to read More News Stories by Expatriate Healthcare?