British expats unable to sell homes abroad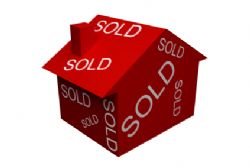 Around one in ten British expatriates are looking to sell their house in the sun, but for many it is a difficult task.
That is according to the Property Hotspot report, which has been carried out by HiFX, and found that 33% of the homes put up for sale by Brits abroad have been on the market for more than a year.
A further 8% of Britons trying to sell have not had any luck finding a buyer for their properties with houses being on the market for 2 years or more.
Properties located within the eurozone are now 5%r cent cheaper than they were a year ago, due to the fact that pound is currently in a strong position.
The research also found that nearly half of expatriates living in Spain are contemplating moving back to the UK as the country's financial difficulties take their toll.
A spokesman for HiFX said: "After the Spanish house market collapsed in 2008, owners have seen prices drop by around a third.
"This has devalued second homes and it's no surprise to learn that property owners want to sell because the outlook remains poor with high levels of joblessness and sluggish growth predicted."
Brits living in Spain are facing an increase in mortgage costs, higher property taxes and uncertainty to do with the economy and the eurozone.
The spokesman added: "Unfortunately, demand for property in the eurozone is weak with consumer and investor confidence having been knocked by the struggling economy."
A similar situation is in evidence in France as well, which despite being the top destination for British expats, sees 26% wanting to return to the UK.
With so many expats across the eurozone looking to sell their homes they are all in competition with each other - good news for those considering buying a property in Spain.
So much property on the market means that many will have to accept a lower price or stick it out in the hope of better times ahead.
Click here to read More News Stories by Expatriate Healthcare?