Spain new house prices drop to 2003 levels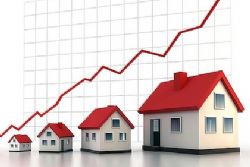 Prices for new Spanish houses fell for the 5th consecutive year during 2012, hitting levels not seen since the start of 2003, a surveyors' association said on Wednesday.
New house prices were 33.5% lower on average than at the peak of a housing market bubble that burst in 2007 and would keep falling through 2013 as low demand fails to soak up the massive stock overhang, Sociedad de Tasacion said.
Prices dropped 6.9% in 2012 year on year, according to the association's figures, which showed the regions of Navarra and La Rioja had registered the steepest falls.
"However, it could be that the drop in prices, which is expected to continue, will begin to make properties more attractive to international investors which will help absorb stock," it said.
Spain slipped into its 2nd recession in 2 years at the end of 2011 and battered consumer and business confidence is expected to keep its economy shrinking late in to this year.
The property crash has been disastrous for Spain's banks, some of which have since been nationalised and forced to accept European aid.
Many of those lenders are now shifting foreclosed homes and troubled property loans off their books and into a 'bad bank', which received €37 billion of toxic assets from 4 nationalised banks at the end of December.