Spain's Diesel and Petrol consumption falls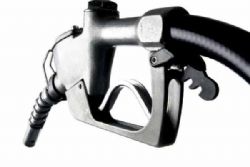 The on-going recession and worsening economy in Spain over the last 12 months has taken it's toll on the country's consumption of fuel.
According to a report released earlier today by the 'Corporacion de Reservas Estrategicas de Productos Petroliferos' - CORES - Spain's Gasoline and Diesel comsumption fell significantly in November 2012 when compared to the same period a year previously.
The data in the report went on to show how the demand for Diesel decreased by 6.6% to 1.69 million metric tons, according to preliminary data posted today on the government agency's website. Gasoline use declined 7.8% to 369,000 tons.
In November the Ministry of Public Works also released information showing how traffic on the country's toll roads had fallen by 27% since 2006 .
If the usual trend persued by the Government of falling demand instigating an increase in costs (as seen just last month with both Electricity charges and Toll road fees) persists, then could this mean an increase in the cost of fuel is just around the corner ?