New routes to Barcelona and Alicante Airports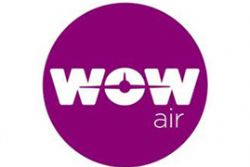 Wow Air - the new Airline launched back in May of 2012, and which took over Iceland Express in October of last year - has announced the introduction of new routes to Barcelona-El Prat and Alicante-El Altet airports.
Together with new flights to Milan and Warsaw, this will see the Airline's fleet double in size from 2 Airbus A320 to 4 over the course of 2013.
This will also see the number of destinations being served grow to 16 from the current 10 : London, Berlin, Copenhagen, Paris, Amsterdam, Zurich, Stuggart, Düsseldorf, Lyon, Frankfurt, Vilnius and Reykjavík.
The Airline has also announced the appointment of AVIAREPS to take control of all promotion, sales and marketing activities for all routes connecting Iceland with mainland Europe - including the 2 new routes to Spain.