Spain's Paradores to lay off hundreds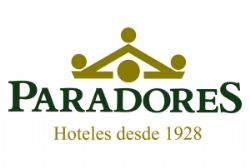 Spain's Parador hotel chain will lay off 350 staff, unions said on Thursday, adding an enduring symbol of a still robust tourism industry to the list of victims of the country's economic crisis.
The iconic but loss-making chain, which runs hotels at historic locations and dates back to 1926, said in November it would lay off 644 workers and close up to 7 Hotels after occupancy rates fell from 70% in 2007 to 52% in 2012.
But after 5 days of negotiations with unions that ended overnight, owner Paradores de Turismo agreed to more than halve the number of layoffs and limited closures to a single hotel.
State-funded Paradores, which lost €77 million in 2011, will also cut salaries and close some of its more than 90 hotels out of season.
They are scattered across Spain in converted castles, monasteries and mansions, including in the grounds of one of the country's leading tourist attractions, Granada's Alhambra palace.
The chain said it expected 2012 losses to have widened to €107 million despite cost-saving measures it said it took to make it more competitive.
"Although the agreement reached is not what all the workers would have wanted, it will significantly reduce the trauma of job losses," the unions said in a statement.
Staff went on strike on a bank holiday weekend in December to protest the original restructuring plan.
Paradores said the revised plan was effective from January and would help the company "face the immediate future from a perspective of change and recovery".
Tourism is one of Spain's very few growth sectors and accounts for 11% of economic output. Last year, 14.4 million tourists visited the country in the peak month of August, up 4.2% on 2011.