Spain services sector shrinks for 18th month in Dec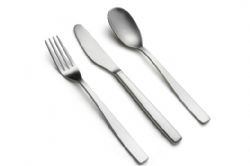 Spain's service sector marked a year and a half of declining activity in December, a poll showed on Friday, even though the key sector shrank at the slowest pace since March.
The service sector, which includes hotels and restaurants, accounts for more than 60% of the Spanish economy.
Markit's Purchasing Managers' Index (PMI) of service companies stood at 44.3 in December, up from 42.4 in November but marking the 18th consecutive month below the 50 line separating growth from contraction.
"The Spanish service sector remained stuck in contraction at the end of 2012, with signs of recovery remaining elusive," economist at Markit Andrew Harker said.
"There was some tentative optimism that economic conditions will improve during 2013, but evidence from services companies generally suggested more difficult times ahead, with little prospect of a strong recovery over the coming year."
Spain's economy has been in recession since the end of 2011, its second recession since 2009, and is expected to continue to contract until late 2013 due to anaemic domestic demand.
Business and consumer sentiment has been severely undermined by five years of economic misery that has left around 25% of Spaniards out of work.
Employment activity in the service sector contracted in December at the slowest rate since September 2011, the Markit data showed. Employment has fallen every month since March 2008, according to the survey.