Telefonica offer position to ex-Bankia chief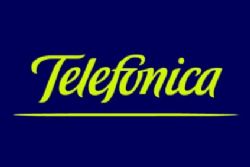 It seems that criminal negligence - or at the very least incompetence - is a trait that Telefonica value in prospective employees.
Telefonica has hired Rodrigo Rato, under investigation for fraud at state-rescued lender Bankia when he was chairman, to the advisory boards of its European and Latin American businesses.
Rato - who has also served as head of the International Monetary Fund and as Spain's economy minister - will help "reinforce the global vision of Telefonica", Spain's largest telecommunication's company said on Friday.
Rato, ousted from Bankia when it was nationalised, and 32 other Bankia board members are the subject of an investigation into fraud, price-fixing, and falsifying accounts.
Bankia was formed in 2010 from the merger of seven unlisted savings banks. Rato and other executives, under political pressure, listed the company in 2011. On May 9, 2012, the government nationalised Bankia, which restated its 2011 accounts.
Rato appeared in a private court hearing on Dec. 20 and denied any wrongdoing. Investigating magistrate Fernando Andreu has, so far, not brought charges against anyone and could still drop the case, which was brought to the High Court by small political party UPyD.
Bankia has been removed from Spain's IBEX-35 blue-chip index until the results of a recapitalisation are clear. Its share price has tumbled 83 percent over the past year.
Bankia will wipe out the investments of 350,000 shareholders, many of them small savers and pensioners, because losses on bad loans at the troubled bank were worse than expected.
In August, the King of Spain's son-in-law, under investigation over allegations his charity was used to embezzle public money, stepped down from his U.S. post at Telefonica to distance the company from the scandal.
The company is looking to list up to 15% of its Latin American businesses to cut debt after listing its German unit in October.
Whilst thousands of Spaniards look likely to lose their life savings through investing at Bankia, and when the rate of unemployment stands at 25%, it seems that the chief instigator has landed on his feet.