Spain Household debt increases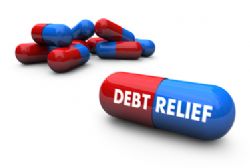 The total amount of Spanish debt per household increased by 0.3% between October and November 2012, due largely to the increase in consumer loans (non-property related), which increased by 2.4% to reach a total of Ä194 Million after 4 consecutive months of falling levels of debt.
Meanwhile, the amount of property-based loans in the same period decreased by 0.3% to Ä643 Million, continuing the downward trend that began in April.
The amount of debt that Spanish households have contracted with financial institutions now stands at levels of last seen in May 2007, before the crisis began, however this is largely due to Banks being unwilling to lend as opposed there being a lack of need.
The total of all outstanding debt was reduced by 4.2% on November 2011, with property-based lending being 3.5% lower and representing over three-quarters of all household debt.
Yesterday the Bank of Spain reported how lending to lending to Spanish businesses in November fell by 4.6% on the same month in 2011, to stand at the lowest it had been at in 5 years.