Destination Murcia : 1 Year on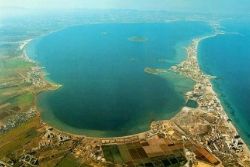 Yesterday marked the 1 year anniversary of "Destination Murcia" : A program introduced by the regional Minister of Culture & Tourism, Pedro Alberto Cruz.
The program, intended to promote tourism in the wider Murcia region to potential visitors from the UK, Germany, Russia, Scandinavia and Eastern Europe, came with a budget of 11 Million Euros.
However, 1 year after the launch, and with the 11 Million Euro-budget having been spent, questions must surely be asked as to what exactly has been achieved here so far.
More importantly perhaps, what progress has been made with the three flagship projects which the program used as the basis of promoting Murcia Tourism : Corvera International Airport; The Paramount Pictures Theme Park and the the arrival of the AVE high speed railway network.
Apart from the usual and to be expected platitudes from those in central and region government, there is nothing more to report today than there was on the 5th of January 2012.