"El Niño" falls on 5 lucky regions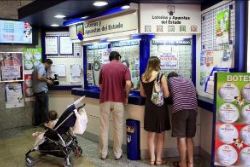 Spain's El Niño Lottery draw has spread it's luck on jackpot prize winning families across Alicante, Leon, Madrid, Murcia and Tenerife.
The Lottery is drawn on the 6th of January each year to mark Epiphany - the Fiesta of the Three Kings - with a total prize fund of €840 Million this year.
The jackpot prize fund alloacted €200'000 to each lucky winner, but in accordance with new regulations laid down by the Spanish treasury, as from 1st January all winnings over €2'500 are to be taxed at the rate of 20%.
Yesterday it was reported how the Spanish Treasury was expected to earn around €140 Million (depending on the allocation of winnings falling over the €2'500 tax-free threshold) in taxes over the course of the Fiesta weekend.