Banco NovaGalicia to shed 2'500 jobs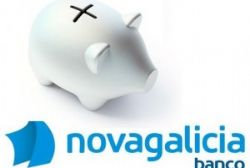 Following last week's news that Banco Santander are to lay off around 700 Employees and close 100 Branches due to absorbing their subsidiary unit, Banesto, the Banking community is bracing itself for further bad news.
The NovaGalicia Group - The Bank created by the merger of Nova Caixa and Caixa Galicia - who recorded a loss of €168.7 million last year, have announced that around 2'500 employees will be laid off over the next 4 years, with 327 of their offices to be closed by the end of 2015.
Novagalicia Bank is currently the 6th largest Spanish savings bank, with 1,368 branches, 7,224 employees, 2.9 million customers and 124 billion EUR in annual business volume. The bank also has 17 branches in 10 other countries, including U.S., Switzerland, Brazil, England, Mexico and Portugal.
Spain's major Unions have criticized the announcement and said the bank did not provide the opportunity to negotiate the measure, and as such have organized a strike and demonstration on January 12th.
The Bank commented that the cuts are a necessary measure under a bailout plan of Spanish banks approved in December by Brussels to avoid their liquidation.