Murcia floods result in European Broccoli shortage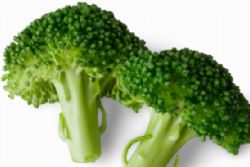 Last year's flooding across much of Murcia has resulted in a widepread spoilage of the Broccoli harvest for many farms, leading to mass shortages and an rapid increase in prices across much of Europe.
Farms and smallholdings in the region of Murcia have long been one of the largest and most significant producers of Broccoli in Europe, but the heavy rains seen during September and October 2012 resulted in a number of farms being totally waterlogged, leaving crops either submerged, washed away or totally ruined by contaminated water. Farmers were also left unable to plant new seedlings due the soil in many areas being contaminated with sewage or spilled fuel after the water rose to previously unseen levels.
These shortages, combined with an increase in demand over the Christmas period, caused prices to peak towards the end of December, however they are expected to stabilise as demand falls and as many farms are able to repair the damage caused by the floods and replenish their stocks in the run up to spring.
The contamination has also been further complicated by an increase in the presence of Bacteria in the soil which has threatened to cause problems with established groves of Olives, Almonds and Citrus trees. It is hoped that the recent dry weather across much of the region will cause the wet soil - which the bacteria thrives in - to dry sufficiently to save the trees.
It is not without irony that up until early 2012, the majority of Broccoli sold in the UK was home-grown, but flooding and poor weather conditions in the UK forced many supermarkets to turn to Spanish suppliers to meet their requirements.