Spain 5th in table of "Most Twitter Millionaires"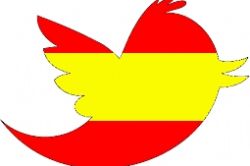 According to Netherlands-based websited "Peer Reach", Spain is ranked 5th when it comes to the total number of "Twitter Millionaires".
Peer Reach report that the total number of Twitter users with in excess of one-million followers is 1'300, however Twitter themselves disagree, putting the figure at 760.
American pop star Lady Gaga is currently in pole-position with 32,835,572, whilst Justin Beiber has been closing her lead for some months now and is snapping at her heels with 32,577,149. By comparison, ubergeek Bill Gates has "just" 9,279,696 followers.
The most popularTwitter Millionaires in Spain (notice we didn't say "Spanish") are footballers Cristiano Ronaldo in 16th (15,241,231), and his Real Madrid team-mate Kaka in 19th place and with 13,937,959 followers.
Twitter currently has around 650 Million worldwide users.
Whilst being far from Millionaires, we are happy with our lot and always follow back if you want to give us a click....