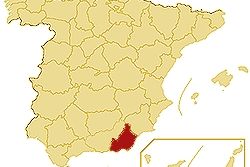 Most Expats - either consciously or subconsciously - will have heard of Len and Helen Prior.
Even if they don't immediately recognise the name they will at least recognise their story and empathise with their battle against the Spanish legal system in a bid to gain justice.
Tomorrow, the 9th of January, marks 5 years to the day since their €350'000 dream home in Vera, Almeria, was demolished in seconds, forcing them the live in their garage ever since.
Despite being awarded the correct licences and building permissions by their local Town Hall, the regional authorities in Andalucia ruled that there were "Planning irregularities", and ordered it's immediate destruction.
However, in a bizarre twist the court later ruled that the destruction order itself was illegal and so the appeal process moved to a higher authority. There is still little sign of an immediate resolution or financial compensation for the couple, who are nearing their 70's and still being forced to live without a permanent connection to a water or electric supply, or even have a conventional bathroom to use.
What is clear is that with the loss of their home, and after spending over €150'000 in legal fees to date, the Spanish and British authorities are continuing to show little enthusiasm for resolving their case.
One isolated case, maybe. But it serves both as an example and as a warning to many potential owners of property in Spain. And if the Ministry of Housing is hoping to jump-start the housing market, why not start with improving confidence in the legal system rather than offering "temporary residency" permits to Non-EU buyers. Maybe they think that the Russians and Chinese have not heard about the Priors ?