Fitch's has concerns for 2013 Spain mortgage outlook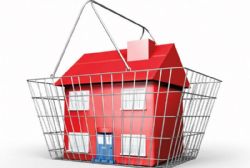 Fitch Ratings says in its newly-published 'Residential Mortgage Briefing' that the 2013 outlook for house prices and prime residential mortgage performance varies greatly across Europe, the US, and Australia.
There remain substantial concerns for the peripheral eurozone markets of Spain, Portugal, Greece, Ireland and Italy where Fitch anticipates depressed mortgage lending, continued declines in house prices and pressure on incomes and consumer confidence. The outlook for other markets is generally more stable, notably for Germany and Australia, while the US is finally expected to turn the corner in 2013.
Fitch expects the largest further house price declines for peripheral countries, particularly on the back of a bleak outlook for mortgage availability, unemployment, economic growth and consumer confidence.
The agency expects house prices to decline by an additional 13% in Italy and Portugal, 15% in Spain and Greece, and 20% in Ireland. Different from Fitch house price forecasts for most countries, the house price assumption for Ireland is a conservative estimate reflecting various downside risks in the market. It is, however, also conceivable that Irish prices stabilise sooner and at a higher level than Fitch's base case assumption suggests.
Smaller further price corrections, unlikely to exceed 10%, are expected for the UK, Netherlands, France, and Belgium. In Fitch's view, Germany has the strongest house price fundamentals and is likely to see continued house price growth over the next few years. The outlook for Australian and US house prices is also relatively solid given the sound macroeconomic outlook for both countries.
The affordability outlook for new housing transactions and loan originations is generally positive given low interest rates and the material house price corrections that have occurred in many countries. Average new loan debt service capability has particularly improved in the US and Ireland, and is also slowly becoming a positive factor in other countries, e.g. Portugal and Spain.
Affordability ratios at first glance appear to be weaker in the fixed-rate markets of the Netherlands, France, Belgium, and Germany, though this is largely mitigated by the lower vulnerability of fixed-rate borrowers to interest rate shocks. Relatively high affordability indicators for Australia are largely driven by high average house prices. Australian household debt to income levels have risen significantly over the past decade: however the combination of flattening house prices and policy rate cuts has eased affordability pressures.
Whilst new loans have become more affordable in a number of countries, access to mortgage finance is forecast to remain the main bottleneck throughout 2013. Banks maintain strict underwriting guidelines and are strongly restricted in their willingness and ability to lend, especially in peripheral eurozone countries.
Fitch's lowest average lifetime default probability expectations, between 2% and 6%, are for residential mortgage portfolios from European core markets and Australia, as well as new US prime originations. This is as a result of relative macroeconomic robustness as well as the more positive outlook for key performance drivers. Performance indicators are particularly strong in the Netherlands, Germany, Belgium, France and the UK.
The Italian, Portuguese and prime Spanish markets also mostly feature relatively stable mortgage performance history, though with exceptions. Despite steady past performance, Fitch assumes higher default probabilities than in core markets due to recent upticks in arrears and default rates, high unemployment as well as uncertainty related to macroeconomic imbalances and sovereign creditworthiness. The third group with the most pessimistic default outlook consists of Greece and Ireland with average lifetime default rates forecast to reach 18% and 25%, respectively.