Launch of high speed Catalan rail link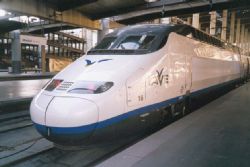 The launch of Spain's first high-speed railway link between Barcelona and Figueras, in the north of the province of Girona, was inaugurated today, with Prince Felipe joining the region President of Catalonia, Artur Mas, on the one-hour journey.
The Express line further improves links to France, and from then on to the rest of Europe.
PM Mariano Rajoy marked the occasion by saying "This is something more than a simple railway. We are in front of one of the biggest and most ambitious infrastructure projects ever undertaken in our country. This is strategic infrastructure which is going to be a new hub of prosperity for Catalonia, the rest of Spain and the whole Europe."
It is expected that it will soon be a reality to be able to travel by high speed Train from London to Barcelona, via Paris in a matter of hours, or to the capital with a slightly longer journey time.
Whilst Spain only opened up it's rail connections to the rest of Europe just 3 years ago, the extension of the high-speed network (AVE) along the Mediterranean corridor remains a high priority for many regions in bringing trade and tourism to many previously inaccessible areas.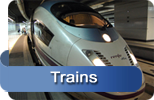 Tumbit Trains
Buying Train tickets for long-distance and trans european journeys in Spain can be a time consuming and confusing experience. Here at Tumbit we have partnered with Rail Europe, who guide you through the entire search and booking process online to ensure that you can plan your journey with peace of mind.