Mobile operators discuss pan-European network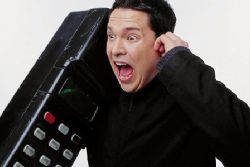 Europe's leading telecoms operators are reportedly considering the creation of a pan-European infrastructure network.
The Financial Times reported how the concept proposes to unite the region's disjointed national markets.
The newspaper went on to say how the measure was discussed at a private meeting between EU Competition Commissioner Joaquin Almunia and bosses of Europe biggest groups, including Deutsche Telekom, France Telecom, Telecom Italia and Spain's Telefonica.
In the past European and national regulators have blocked potential mergers fearing that a few operators would end up dominating the market, but reportedly Almunia believes the infrastructure plan would mean greater efficiency and benefit consumers.