European President calls for EU Minimum wage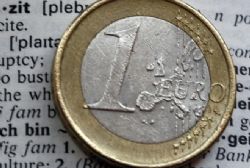 Eurogroup President Jean-Claude Juncker today called for the establishment of an EU-wide minimum wage.
"It is indispensable to agree on a European legal minimum wage, and without such a step" and that the EU "will lose the support of Europe's working class.", the Luxembourg PM told the Economic Committee of the European Parliament.
This followed news yesterday that the EU's statistics office, Eurostat, had reported how unemployment in the 17-Member eurozone states reached a record 11.8% in November.
The unemployment levels in Spain - the highest in Western Europe - were reported to currently stand at 26.6%, equating to some 6.153 Million people in actual terms.
Elsewhere this week it has also been reported that 1 in 4 Children in Spain are living in poverty , and that Spaniards are now spending less on food than in previous years . As yet the Unions have been uncharacteristically silent as to whether the establishment of a "European minimum wage" should be considered a good idea or not.