Telefonica investigated over small business contracts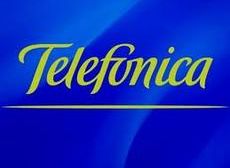 Spain's antitrust body said on Thursday it had opened an investigation into Telefonica Moviles Espana S.A.U., a subsidiary of Telefonica, in relation to possible restrictive practices in its mobile services to businesses.
The National Competition Commission (CNC) will investigate whether Telefonica prevented companies, particularly small and medium-sized businesses, from switching mobile service providers in an "unjustified way".
"We formally began the investigation after finding out about the minimum term agreements of certain mobile contracts for business clients," the CNC said.
The watchdog has up to 18 months to resolve the case.
Last month, it fined Telefonica, Vodafone and France Telecom's Orange a record €120 million for charging too much for text messages.
Telefonica would not comment on the new antitrust probe.