Spain biggest smartphone user in Europe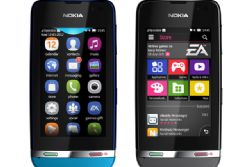 Spain might not have the best networks, the fastest connections or the cheapest tariffs, but it can say it is one of the European countries with the biggest internet addiction. More than 6 million Spaniards - 25% of all users - are permanently connected to the internet in one way or another, according to the new "Information Society in Spain" report for 2012, which was released on Thursday.
Smartphone penetration in Spain is 63.2%, the highest figure in the EU and one of the highest in the world, the report revealed, while 43% of Spanish users now use their cellphones to access the internet, triple the amount in 2011.
In less than a year, the number of people with online access at home and on the move has increased 300%.
In terms of frequency, 89% of Spanish smartphone owners say they connect to the net daily.
Meanwhile, 72.6% of Spaniards say they connect each day, a modest 1.2% rise.
And it is not just cellphones and PCs they are using. Users employ an average of 2.4 devices to go online, from their TVs - which have increased as access points by 800% - to tablet computers (up 500%) and eBooks (a 300% rise).
The downside of this growing digital world is that personal communication is suffering. The report found that users communicate with a greater number of people via microblogging sites such as Twitter and social networks (28.6 and 18.6 people, respectively) than in person (16.15 people).