€400 Mln loan for Spain's small businesses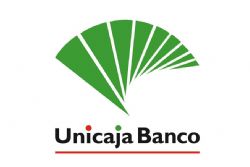 Yesterday afternoon the European Investment Bank (EIB) - the European Union's nonprofit long-term lending institution - signed an agreement with Spain's Unicaja Banco to assist in financin the capital requirements for the country's small businesses (SMEs).
The EIB will finance half of the €400 Mln loan, with Unicaja financing the other half, which will be offered to small businesses in a bid to save the economy from a downward spiral.
Unicaja - formed in 1991 by the merger of several smaller cajas - is officially titled 'Monte de Piedad y Caja de Ahorros de Ronda, Cádiz, Almería, Málaga y Antequera', with head offices in Málaga.
The funds will be mainly used to finance projects in the industrial and service sectors, including investment in tourism, environmental protection and research, development and innovation.
Some good news at least, following a statement earlier today from Spain's National Institute of Statistics (INE), reporting that Industrial output had fallen for a 15th consecutive month.