Spanish Developer demands €400 mln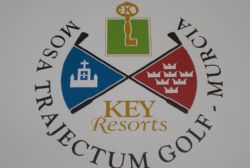 Dutch bancassurer SNS Reaal reported yesterday how a property developer in Spain has demanded payment of more than €400 million in a dispute over a troubled golf resort project.
SNS Reaal itself is in the final stages of coming up with a restructuring plan for the struggling banking, property and insurance group which some analysts expect will include another round of financial aid from the Dutch state.
Responding to a Dutch television report, SNS Reaal confirmed that it has received a request for €409 million - although not a formal claim - from a Dutch businessman, Ronald Ras, related to the Mosa Trajectum golf resort near Murcia in southeast Spain.
A spokesman for SNS Reaal said that despite its requests, it had not received any details or evidence from Ras about his demand for money. In turn, SNS Reaal claims Ras owes it €130 million.
SNS Reaal, which received €750 million of state aid in 2008 during the height of the financial crisis, is due to announce its restructuring plan next month and has already said it plans to cut 750 jobs.
It issued a profit warning on Nov. 6 and said at the time a solution would probably consist of a combination of measures, including asset sales, set limits on its property credit risks, a share issue and the conversion of state aid into other shares.