Madrid Healthcare workers to strike Jan / Feb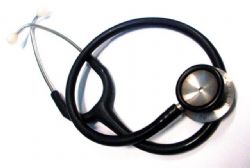 Healthcare workers in Madrid have announced a new strike for late January or early February in protest over privatizations approved by the Regional Government last week. The protest, which could be declared indefinite, was agreed to by the Association of Doctors (AMyTS) and the Union of Nurses (SATSE), the largest unions representing the Healthcare sector.
During the meeting both AMyTS and SATSE expressed their strong opposition to the privatization of 6 of the capital's hospitals and 27 primary health care centers, as outlines by the regional authorities.
The two associations will meet next week to set an exact date and length of the strike, with the possibility of being indefinite and starting in late January or early February.
The objective is to bring all work in the sector to a total halt, as the 6 days of strike action and the 5-week strike of specialists called during November and December failed to influence plans to privatise many services within the sector.
Spain's Healthcare workers are generally very reluctant to take any such action - even calling a halt to the strike action of their own accord before christmas - and this serves to emphasize the strength of feeling towards the measures imposed.