Madrid to host International Spain Investment Day next week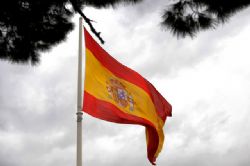 The Prince of Asturias is due to host the third annual international Spain Investors Day in Madrid next week, to be attended by some 200 international investors and the chief executives of 35 Spanish listed companies, mostly in the Ibex 35.
According to the organizers, the event will also be attended by the Minister of Foreign Affairs and Cooperation, José Manuel García-Margallo , Secretary of State for Trade, Jaime Garcia -Legaz , Secretary of State for Finance, Miguel Ferre, and the Secretary General of Industry and SMEs, Luis Valero.
Business leaders and Investors will have the opportunity to discuss Spain's economic situation and future plans of the Spanish economy.
The Regional President of Madrid, Ignacio Gonzalez, will host the dinner planned at the headquarters of the Madrid Stock Exchange with investors and managers of companies, alongside the president of the National Securities Commission Securities Commission (CNMV), Elvira Rodriguez.
Participating companies include : Abengoa, Abertis, Acciona, Acerinox, ACS, Amadeus, Banco Popular, Banco Sabadell, Bankia, Bankinter, BBVA, BME, Caixabank, Cecabank, DIA, Ebro Foods, Enagas, Gamesa, Grupo Antena 3, Grupo Catalana Occidente, Jazztel, Iberdrola, Indra, Mapfre, Mediaset, OHL, ONO, Prisa, Prosegur, Red Eléctrica, Repsol, Sacyr , Técnicas Reunidas, Telefónica and Vocento.
BNP Paribas and Exane have been named as "Strategic Partners" for the event, with Grant Thornton, AON, Cecabank, Prisa and ICEX being event sponsors.