AENA to increase retail operations at Madrid and Barcelona Airports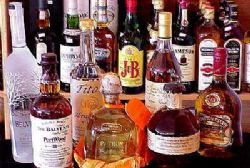 The Spanish airports authority - AENA - has announced plans to increase commercial activity at Madrid Barajas and Barcelona El Prat airports. The proposal allows for the growth of food, drink and retail operations over the course of the next 2 years in a bid to increase revenues.
This will also include the redevelopment of Duty Free services , which was put out to auction on December the 10th last year, with Italy's World Duty Free Group successfully bidding for 2 or the 3 parcels of airports - giving them the rights to control operations at a total of 26 Spanish airports.
AENA is in debt to the sum of 14 Billion Euros and announced the redundancy of 1'600 of it's 15'000 workers in October in an attempt to control increasing costs. AENA said how the redundancies would all be voluntary and that they would finance the costs involved themselves, without the requirement for state aid.
At Madrid's Barajas Airport, AENA aims to grow its income from commercial from an estimated €72 million in 2013 to €175 million by 2020. It is proposed the this will achieved by extended commercial space at the airport from 32,200sq m to 41,763sq m by late 2014.
As far as Barcelona's El Prat Airport is concerned, work will be centred around Terminal 1 and will occur in phases, to be completed by the end of 2013. This will see Duty Free retail almost double in size to 3,853sq m by early 2014, with duty paid space increasing by around +20% to 8,097sq m, representing a 35% growth in retail space at the airport.