Vodafone Spain to cut 25% of staff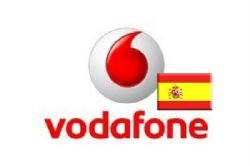 Vodafone may slash its workforce in Spain by up to 25% as it fights an escalating price war in a shrinking market while the country goes through its worst economic crisis in decades.
The British company wrote down the value of its businesses in Spain and Italy by £5.9 billion in November. The firm said service revenue in Spain declined 11% year-on-year in the 6 months to end-Sept, due to macroeconomic weakness and high unemployment.
Vodafone did not give details of how many workers could be dismissed. It will begin negotiations with labour unions on Tuesday.
A union source said Vodafone could cut around 25% of Vodafone's 4,300-strong workforce, although the company has not given any official figures to unions.
"We managed to avoid lay-offs last year by agreeing to work suspensions and salary cuts, but now everything is pointing to them wanting to fire close to 1,000 workers," the union source said.
A price war has heated up between mobile operators in Spain in recent months, as cash-strapped customers ditch their mobile phones in record numbers and some switch to cheaper virtual operators.