Spain "Green" Electricity costs soar 22.6% in 2012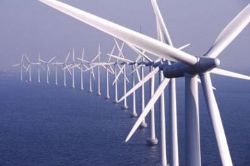 The premiums paid to producers of electricity using alternative sources of energy hit record levels last year, helping to exacerbate the problem of Spain's so-called "tariff deficit," the difference between what it costs to generate power and what can charged in rates regulated by the government, the National Energy Commission said on Monday.
So-called "Green Energy" payments continued to increase during 2012 despite the fact that the PP called a halt on premiums for new renewable projects at the start of the year.
Subsidies paid to producers of alternatve energy in the first 11 months of 2012 amounted to €8 billion, up 22.6% from the smae period in 2011. Despite a reduction in distribution and transport costs, this was the main reason behind an increase of 14.1% in the tariff deficit to €4.072 billion. The shortfall far exceeds the €1.5-billion limit the government attempted to set.
The cost of Electricity to the consumer increased by 3.0% at the start of January 2013, which followed increases of 4% in April and 7% in July.