Paramount Murcia "Unconstitutional" : Ecologists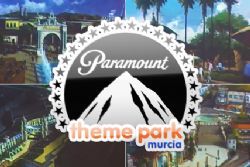 The "Ecologists in Action" Environmental group has submitted a report to the courts concerning the viability of the Paramount Pictures Theme Park at Alhama de Murcia.
The Group considers that the project is 'unconstitutional' and has called upon the courts to observe the 8th provison of the Ley 1/2001 concerning rural land. Ecologists in Action claim that around 21% of the planned footprint for the park falls with designated boundary of the Carrascoy natural park, which is classified as a 'protected natural area'.
For this reason, the Environmentalists have called for the Supreme Court to ensure that the 21% footprint in question is protected. Given that the park is already undersized by around 30% after problems with a number of induvidual plots prevented the group from purchasing 550'000 of the intended 1,812,926 sq mts, it is thought that the project can ill-afford to lose a further 250'000 sq mt in potential building space.
Read the entire timeline of previous news articles concerning the Paramount Pictures Theme Park by clicking the link >>HERE<< .