Spain mobile phone connections fall in November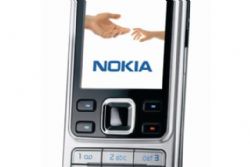 The ongoing recession and worsening economic climate in Spain was largely to blame for the country losing a total of 452'804 Mobile phone connections (which also includes mobile devices such as i-Pads) during the month of November.
At the end of the month the total number was down 4.1% on the same period last year, according to Spanish Industry regulator, the CMT.
Yoigo saw 420 net additions, while Orange lost 1,770 subscribers, Movistar lost 252,380 customers, and Vodafone lost 287,230.
A total of 482,208 mobile phone numbers were ported during the month, representing an increase of 2.5% on November 2011, and demonstrating the country's increasing appetite for changing contracts in order to find a better deal.
Broadband connections in Spain grew by 86,296 broadband users in November to reach 11.52 million lines - up 3.8% on the same month in 2011 and bringing the country up to an average of 24.9 lines for every 100 head of population.
Fixed lines fell by 16,789 to reach 19.03 million lines, whilst the number of ported fixed lines grew by more than 10% to reach 160'676 throughout November.