"Now is the time to invest in Spain"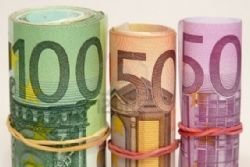 Prince Felipe told a meeting of international investors yesterday that "now is the time to invest in Spain"
He encouraged the gathering to take advantage of business opportunities that are opening up in Spain as the country is introducing all measures available to see the economy return to growth.
"Of course, it's an enormous and also delicate task that needs the participation of society and public and private institutions," the prince commented.
Companies participating in the 2-day Spain International Investment day included : Abengoa, Abertis, Acciona, Acerinox, ACS, Amadeus, Banco Popular, Banco Sabadell, Bankia, Bankinter, BBVA, BME, Caixabank, Cecabank, DIA, Ebro Foods, Enagas, Gamesa, Grupo Antena 3, Grupo Catalana Occidente, Jazztel, Iberdrola, Indra, Mapfre, Mediaset, OHL, ONO, Prisa, Prosegur, Red Eléctrica, Repsol, Sacyr , Técnicas Reunidas, Telefónica and Vocento.
Prince Felipe spoke of the strengths of the Spanish economy being the growth of competitiveness and the diversification of exports. He also reminded delegates that the Spanish market represents a quarter of the eurozone with 47 million consumers and that it welcomes over 57 million tourists per year.