Is Spain becoming 'Europe's Playground' ?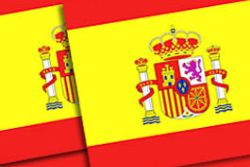 The previous 2 News stories reported on Tumbit 'may suggest' that Spain is slowly evolving into nothing more than a destination for Tourists.
On one hand, the first article cites data from the INE which reports how the number of Foreign and Spanish residents in Spain declined through 2012 , as the recession is forcing people overseas to seek employment opportunities.
On the other hand, the Ministry of Tourism reported increasing numbers of tourists . Tumbit calculated that the reported 58 Million tourists visiting Spain last year was roughly comparable to the population of Italy.
Few people need reminding that the economy of Spain has seen better days, and that employment opportunities are thin on the ground at the moment. Even fewer are deluding themselves that things are likely to take a turn for the better in the near future.
With empty airports such as Castellon's White Elephant , and the 'Soon-to-open' Corvera Airport to fill, and with theme parks such as Paramount Murcia yet to open, it can only be assumed that the success of these projects is entirely reliant on visitor number continuing to increase.
With this in mind, and with Tourism seemingly being the only growth industry in Spain at the moment, is Spain becoming nothing more than Europe's playground ?
And if it is, is this a bad thing or not ?
Should the Government being doing more to encourage and develop Tourism as the one glimmer of hope that can save the Spanish economy in the short term, or turn its attention to matter of Banking and Industry ? Can it successfully do both ?