EU Court Question legality of Spanish IVA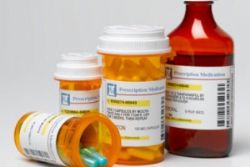 Spain's decision to impose lower value-added tax rates on certain medical products below the level permitted under EU laws more than 2 years ago is illegal, Europe's highest court said on Thursday.
Spain found itself in the dock after the European Commission said the reduced VAT rates breached EU rules. The Luxembourg-based EU Court of Justice agreed with the EU executive in a ruling on Thursday.
Read more about Spanish rates of IVA by clicking the link >> HERE << .
"By applying reduced rates of VAT beyond what is authorised under the VAT Directive, Spain has failed to fulfil its obligations under EU law," judges wrote in their judgment.
The court said Spain could not set lower taxes for medical substances, which are normally used in making medicines, or for medical products used to treat illnesses.