IMF to visit Spain for bank reform talks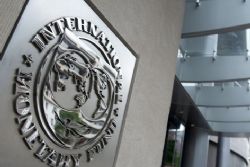 A mission from the International Monetary Fund will visit Spain on Jan. 28 to complete a second report on banking sector reform in the country, an IMF spokeswoman said on Thursday.
Spokeswoman Angela Gaviria said the mission would publish its preliminary findings at the end of the visit, scheduled for Feb. 1. A final report will be submitted to the authorities and the European Commission in early March, she added.
The report is part of IMF technical assistance agreed with Spain and its European partners in July 2012.