Spain bad debt hits €191 bln in November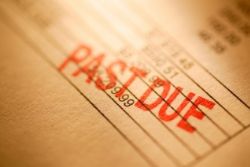 The total financial value of bad debts hidden within Spanish banks' balance sheets increased during November to the new record of €191.6 billion, according to a report issued by the Bank of Spain earlier today.
Such toxic debt is now estimated to account for 11.4% of all loans, up from 11.2% in October, and representing an increase of 42.4% on the same period in 2011.
A loan is considered as being "bad debt" if payment has been delayed for 3 consecutive months or more.
The level of unemployment in Spain increased to 26.6% in December 2012, leaving an estimated 6.15 million people with little means of repaying their loans.
The eurozone has granted around €40 billion euros in aid to the Spanish banking sector, which is undergoing extensive restructuring.