BA introduce new flights to Spain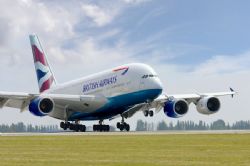 British Airways has announced they are to offer more flights to Spain this summer, in addition to a number of of scheduled changes to other routes.
New weekend flights will be laid on from Heathrow to Palma from the end of March, and to Ibiza as from the end of April. Gatwick airport will see the imtroduction of new flights to Lanzarote and Tenerife from the end of March.
At the same time the airline will also relocate a number of other operations from Heathrow's Terminal 1 to the newer Terminal 5, and rescheduling a number of short-haul flights to favour business travellers, who prefer early morning departures.
BA's announcement contrasts with recent new from their IAG sister company, Iberia Airlines, who reported just before Christmas that they are to cut a number of medium and long-haul flights, and cut 4'500 jobs due to "internal restructuring".
For the month of December alone BA's raffic was up 3.9% compared to an 8.4% fall at Iberia.
The announcement of the new routes also coincide with today's news that Spain has once again been surveyed as being the best Holiday destination for value for money.