Spain protects 'large families' from eviction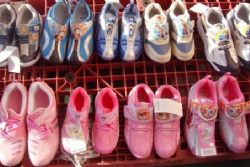 The Spanish Central Government yesterday launched their "Social Housing Plan", which seeks to find affordable housing for those who have lost their homes through repossession over recent months.
This follows the Mortgage Eviction moratorium from November's Royal Decree Law Royal Decree-Law 27/2012 which dictated that "Vulnerable" families should be protected from being evicted from their properties wherever possible.
A question that is commonly asked by those who are not familiar with the intricate laws of property eviction is "What constitutes a vulnerable family ?".
Of course, there are a number of qualifying criteria in order to become classified as being such a family, however families with 3 or more children - known as "Familias Numerosas" - are considered as one such group.
Furthermore, since January of 2011, single-parent families with two or more children were also eligible to claim this status.
Although there are a number of discount entitlements that are provided to holders of the "Familia Numerosa" status, the added protection against property eviction that is affords alone may be well worth large families making the effort to apply.
Click >> HERE << to read more about the "Famila Numerosa" Large Family Discount card, and how to apply.