Spain to apply new expat driving licence law from 19.01.2013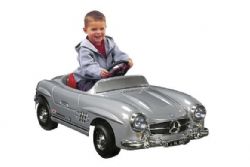 We have been informed that an EU directive 2012/126/EU that comes into force on January 19th 2013, will enforce changes to the validity of foreign driving licences in Spain.
This change in traffic laws means that anyone who has been resident in Spain for 2 years or more, and holds an EU driving licence, must have a Spanish medical examination*.
The EU law is intended to "harmonise" licensing throughout Europe so that drivers from countries with permanently valid licences (e.g. France), or licences of very long validity (e.g. the UK), will have to comply with the same rules as residents of the countries in which they live.
Non native drivers, in Spain, will now have to take a medical test: every 10 years if under 65, or every 5 years if over 65, like their Spanish counterparts. Failure to comply may result in a €200 fine.
*The medical tests are taken in specific centres known as centros de reconocimiento , and are also available in some medical centres, and comprise a manual dexterity test (a hand-eye coordination test) and an eye test. Providing the test is passed, Tráfico will register the licence holder in the Spanish drivers' census: from that moment, drivers will have to renew their licences as the Spanish currently do; they will also be subject to Spain's penalty points system.
It appears that EU drivers will be able to keep their EU licences, since the change relates specifically to medicals and the penalty system. Because drivers will be registered without a new computer-generated Spanish driving licence being issued, those attending the medical will therefore need to take a photograph for Trafico's records.
Remember that you also have the option of not just taking the medical, but of changing your licence once and for all to a Spanish licence. For further details, contact your local DGT office or consult their website >> Here << .
Courtesy of Costa Consulting Bureau .