Question over Paramount Murcia Footprint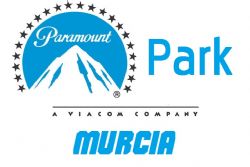 Jesus Samper, President of Proyectos Emblemáticos Murcianos (Premursa) - the promoter and developer of the Paramount Theme Park at Alhama de Murcia, has admitted that the judgement of the Constitutional Court could affect the footprint of the project.
Samper was asked how recent claims by the 'Ecologists in Action' environmental group, that 21% of the area currently outlined for development falls within an area that has been designated as 'a protected natural park'.
"In principle it does not affect the project, and it's design", he commented, before going on to explain that the 'Protected area' fell within parts of the project that had already been designated as 'green areas', and would be situated well away from any development.
However, Samper conceded that the decision of the courts could affect the overall layout of the project, which is still being considered by designers and planners at the company.
It is barely 1 week ago that Murcia's President Valcarcel announced that work at Paramount Murcia would commence on February 28th .
Surely that is not yet another promise about to broken, Sr Valcarcel ?