Spain 'not to blame' for UK Horse Burger Scandal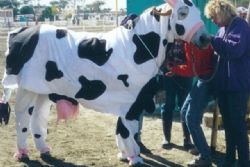 Question have been asked by Food Producers, Supermarkets and the Food Standards Agency following the revelation that horsemeat DNA has been found in Beef burgers on sale across the UK.
The Food Standard Agency of Ireland found evidence that horsemeat may have been used to make beef burger on sale by Tesco, Iceland, Aldi and Lidl with contents measuring as high as 29%.
Irish food producers ABP and Liffey meats subsequently tried to the shift the blame by suggesting that their Spanish suppliers may be at fault for the matter.
Meanwhile, the association of Spanish Meat producers yesterday insisted they have sold no horse meat to Ireland or the UK for at least two years.
Health chiefs are investigating several companies who sold meat to the Irish company at the centre of the scandal, ABP Food Group.
Confecarne, which represents the industry, insisted Spain was not to blame for the supermarket scandal. A spokesman said Spanish producers did not sell "a single kilo" of horse meat to Ireland or the UK in 2011 or 2012. Spain exported only 700 tonnes of beef to Ireland in 2011.
Barely 2 years ago the country saw Millions of tonnes of thier harvest destroyed following false accusations that Spanish farmers were to blame for the 2011 e-coli outbreak in Germany, which claimed dozens of lives. It was later found that that the source of the bacteria came from within Germany itself, however the financial damage done to Spain amounted to an estimated 200 Million Euros.