Spain risks expulsion from CERN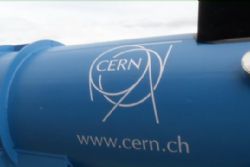 The Spanish Central Government has angered the Scientific community at CERN - popularised in modern fiction by Dan Brown's "Angels & Demons" book - due to unpaid debts.
The Financial Times has reported how CERN is funded by its 20 member countries, but a senior official from the scientific institute has been forced to travel to Madrid to chase money owed a number of times over the last 12 months.
Spain made payment of it's 2011 contribution more than 12 months late at the end of last year, and has only committed to paying a fraction of the 74 Million due for 2013, leaving a question mark hanging over if and when the remaining 50 Million will be paid.
Terms of CERN membership note that a country which misses payments for 2 years will be expelled from the institution.