Bank of Spain reports Banco de Valencia for fraud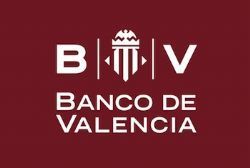 The Bank of Spain will submit a detailed report to the Public Prosecution Office of Spain revealing alleged financial crimes carried out by former managers at Banco de Valencia.
Today's edition of El Mundo reports that the allegations include acts of fraud, mismanagement and embezzlement, and cities unnamed statements of Employees of the central Bank.
The government, through Spain's Fund for Orderly Bank Restructuring (FROB), took control of the Banco de Valencia in November 2011 due to the bank's lack of solvency and liquidity.
Late last year the troubled Bank was purchased by Spain's third-largest lender, La Caixa, for the sum of 1 Euro.
Barely 1 week later the new owners announced how they had plans to cut over half of Banco de Valencia's 1650 Employees, just 12 months after the Bank made 360 redundancies.
Just 2 weeks ago it was reported that Spain has an average of 1'000 customers for each bank branch, and that the banking industry in Spain may need to shed a further 15'000 branches if the sector is to become competetive and survive.