Banco Popular to sell debt-recovery division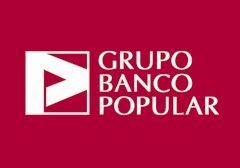 Spain's Banco Popular said on Monday it had agreed to sell a debt recovery business in Spain to the EOS Group, a supplier of the bank owned by financial services group Otto.
The business was valued at 135 million euros and would generate a one-off earning of 133 million euros for the bank, Popular said in a statement released earlier today.
Late last year Banco Popular announced the decision to invest in the newly created Spanish "Bad Bank" - commonly referred to in the Spanish press as "SAREB" - along with a number of other smaller investors, to a combined total investment of 2 Billion Euros.