Spain's bankers to strike as job cuts loom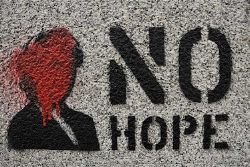 Workers at 3 of Spain's bailed-out banks will stage strikes in coming weeks as they fight mass layoffs, unions said on Monday, spreading industrial unrest to a sector where walkouts have so far been rare.
Spain was forced to ask the EU for up to €100 billion to help its weakest banks last year and 4 of the lenders it took over, including Bankia, have to cut thousands of jobs and shrink their balance sheets as a condition of their rescue.
While the banks, crippled by a property bubble that burst five years ago, have hogged headlines, employees have so far mostly kept a low profile even as protests become a way of life elsewhere in Spain. But about 20,000 layoffs planned for 2013, almost 10% of the total, could reduce the workforce to levels last seen in 1975, data from the unions showed - the year dictator General Francisco Franco died, marking the start of the country's transition to democracy.
Alarmed at the scale of cuts, employees from across the industry will demonstrate on Jan. 23, while workers from Bankia, Banco de Valencia and NovaGalicia Banco will strike on Feb. 6 and hold partial strikes before then.
Unions blasted the planned cutbacks, saying they were unaware that Brussels had set out conditions imposing specific numbers of job reductions.
"You can't threaten employees with redundancies that will be compensated with up to 20 days pay for every year worked, and then claim that these entities have a value ... the viability (of the entities) is being put at risk," said Jose Maria Martinez, secretary general of the finance segment of the Comisiones Obreras union.
MORE VISIBLE
Employees at Bankia have already staged some small demonstrations in the past few weeks, gathering near the group's headquarters in Madrid for example, while workers at other smaller banks such as Caja 3, now owned by Ibercaja, began industrial action in December with 15-minute work breaks.
But the protests are snowballing and becoming more visible, as bankers take to the street and join judges, doctors, bus drivers and garbage workers as strikes become almost a daily occurrence across recession-bound Spain.
Bankia, which took €18 billion in EU aid and had to be rescued by the Spanish government in 2012 only a year after it listed on the stock market, is making the biggest cuts, of around 6,000 jobs, as it shuts about 1,000 branches.
Not all of the positions will be lost through sackings, however, as the lender is in the midst of several disposals and is looking to sell its business in Miami for instance.
As well as losing their jobs, workers at the likes of Bankia are being asked to take 40-50% pay cuts and many will see pension contributions halted for several years.
Many of Bankia's more than 20,000 employees also bought shares in its listing in June 2011 and face seeing their savings practically wiped out - as do the retail clients to whom they sold stock - when the bank launches a share issue later this quarter.
The deadline for negotiations between unions and Bankia is Feb 9.
Spain's banks have shed over 30,000 jobs since the start of the global financial crisis in 2007, data from the Comisiones Obreras union showed. With about 20,000 more set to be axed in 2013, the banking workforce could drop to 218,500 by year end.