200 Spanish Politicians under investigations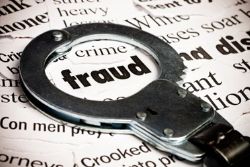 El Pais has reported how there are currently an estimated 200 Spanish Politicians who are under some kind of investigation for fraud or corruption.
Of this number, 113 are employed by just 5 regional authorities, with 76 of them alone being from the Balearics.
The report notes how corruption is not more prevalent in any one party more than the other, however more than two-thirds of the cases in the Balearics were PP party members, with a further 50 being spread across just 5 other regions - notably Murcia.
The second entry on the 'most corrupt' list was for the now-defunct Unió Mallorquina (UM) regional party of the Balearics, with 40 cases.
The PSOE counted for 'just' 30 cases - notably in Catalonia and Andalucia.
The majority of those under investigation have been labouring under the principle of innocence until guilt is proven in a court - and the slowness of such cases together with the difficulty in producing evidence - is working in their favour. This is also allowing those under investigation to remain in their jobs.
Just 2 weeks ago the Working Group for Bribery for the Organization for Economic Cooperation and Development (OECD) reported how Spain had failed to launch a single prosecution for bribery during the last 13 years, and had initiated only 7 investigations.