Fuel sales fall to pre-1990s level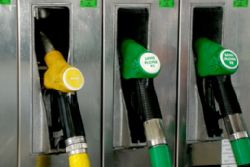 Fuel consumption fell by an unprecedented 6% in 2012, as prices continued to rise, the National Energy Commission (CNE) said in a statement last week.
Although the December figure is still missing, consumer behavior to November was enough for the CNE to state in a report that "fuel consumption will register the greatest annual fall in 2012 since the beginning of the crisis in 2007, consolidating at levels of the 1990s."
The industry watchdog noted that despite dwindling demand, fuel prices continued to rise. The CNE said this increase cannot be solely explained by higher raw material prices. To August, operators maintained "a gross distribution margin of over 20 cents a liter, the highest in recent years."