Spain trade deficit plummets through 2012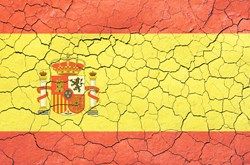 Spain's trade deficit fell by 29.5% between January and November 2012 compared to the same period of 2011, according to a report issued by the Ministry of Economy and Competitiveness yesterday.
The total Spanish trade deficit reached €29.463 billion between January and November as a consequence of increasing exports) and declining imports.
Exports increased by 3.7% to reach €204.855 billion, while imports dropped by 2.1% to €234.318 billion.
Products exported to other European Union member states represented 62.9% of the total, down by 1.7%, while exports to the crisis-hit euro zone countries declined by 3.0%.
Meanwhile, Spain's exports to non-EU countries experienced a significant rise of 37.1%, or a 14.4% surge in comparison with the same period of 2011.