Spain thought to have missed 2012 deficit goal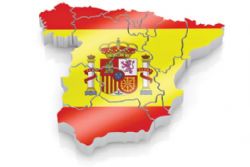 Spain probably missed its deficit reduction target for last year because of lower social security contributions and higher social spending brought on by a recession, the European Commission said in a report published on Tuesday.
But Madrid remains largely on track with its economic programme, concludes the report, which examines whether the country has met the conditions for the release of the next payment of loans to recapitalise its banks.
"Fiscal consolidation advanced in Q3, but the 2012 deficit target will likely be missed," the report said.
Spain was aiming to cut the budget deficit to 6.3% of GDP in 2012 from 9.4% in 2011, but the target was always expected to be out of reach given the slump in growth.
In its report, the Commission focused on Madrid's structural budget balance, which excludes one-off revenues and spending as well as the effects of the business cycle. It said pension payments had not been a major contributor to the shortfall.
"The recent decision not to adjust pensions for higher-than-expected inflation implies a saving of around 0.2% of GDP," the report said.
At the same time, Spain will have to find further spending cuts and revenue measures if it is to speed up the pace of budget-deficit reduction and hit its targets.
"The social security system is still expected to post a deficit of above 1% of GDP, due to lower social contributions and higher transfers," the Commission said.
"Hence, even if the full effect of some of the consolidation measures kicks in only in Q4, meeting the full-year target of 6.3% will be very difficult," it said.