Paramount Murcia Plans open for public consultation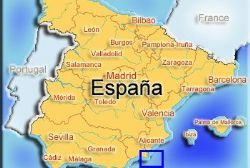 The Ayuntamiento of Alhama de Murcia has publicised the environmental proposal of the Paramount Pictures Theme Park, with regards to their consideration of the Carrascoy Casón natural park, which makes up part of the footprint of the project.
The report notes that Premursa - the promoter and developer of the project - also proposes to reclassify parts of the parcel of land "for urban use".
The website for the Ayuntamiento of Alhama de Murcia also states that public consultation period whereby the report can be read in full will last for a total of 20 days, and that the complete details of the project can be read by visiting the Planning Department at the Town Hall.
Just last week the Ecologists in Action environmental group referred Premursa to the Supreme court on account of their proposed use of the land being "unconstitutional".